25 June 2020
Strengthening close relationships during the lockdown: a quali-quantitative study
The corona epidemic and the subsequent closure of large sections of society have turned many people's everyday lives upside down. But not everyone has been impacted equally hard.
A new study shows that many young people were surprisingly quick to adapt to a partial state of emergency, where all normal social relationships were suddenly challenged by demands for social distancing and recommendations to stay at home as much as possible.
Figure: Young people's average experience of social deprivation over time
The study of young people's everyday lives is the third in a series of published sub-studies focusing on the corona crisis during the main project 'The Dynamics of Political Discourse and Attention during the COVID-19 outbreak'. The project is supported by the Faculty of Social Sciences as one of seven projects that has received funding to conduct research on the societal impacts of the corona-crisis.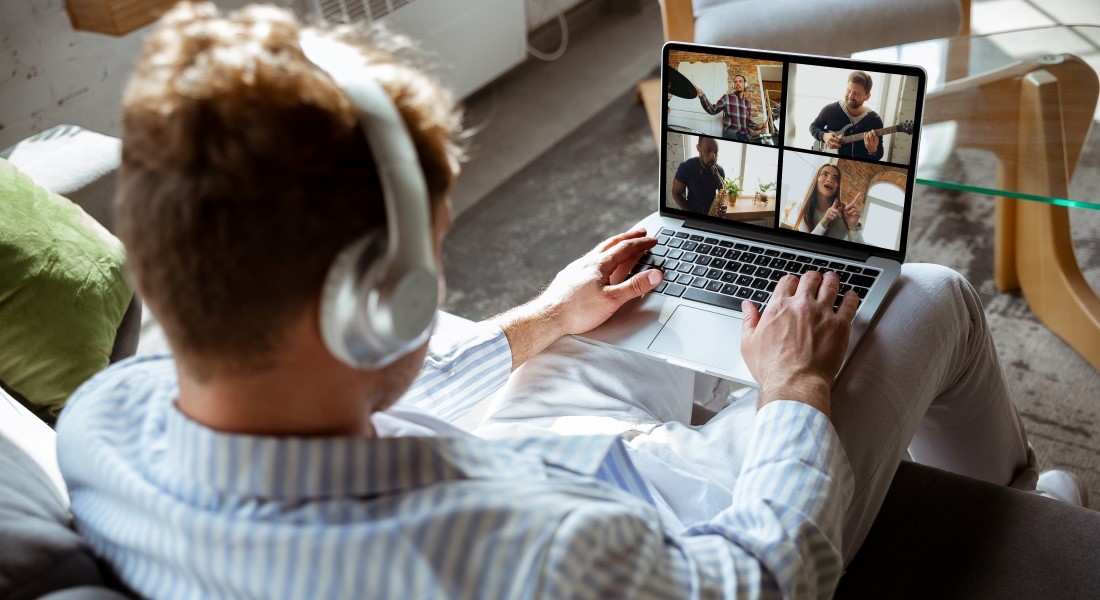 The first two blog posts on the study's homepage mapped and analysed, which corona-related themes and moods that have characterised the public debate in Denmark with a particular focus on the social media Twitter.
This study and its associated blog post (in Danish) have a significantly different focus as it builds on interviews and daily logbook posts from a group of young residents at the same college. A total of 59 persons participated in the study, of which 33 persons were included in the analysed sample.
Behind the studies is a group of researchers affiliated with the interdisciplinary Copenhagen Center for Social Data Science (SODAS). The following has contributed to the current update:
Emilie Munch Gregersen, Academic Project Assistant, SODAS
Malene Hornstrup Jespersen, Master Student at IT & Cognition, Student Assistant at SODAS
Sofie Læbo Astrupgaard, Master Student at the Department of Anthropology, Student Assistant at SODAS
Tobias Priesholm Gårdhus, Academic Project Assistant, SODAS
Eva Iris Otto, PhD Student at the Department of Anthropology and SODAS
Morten Axel Pedersen, professor at the Department of Anthropology and SODAS
Kristoffer Albris, Assistant Professor at the Department of Anthropology and SODAS