1 June 2023
Festivalmennesket - DISTRACT presentation at the BLOOM festival
On May 28th 2023, DISTRACT researchers were part of a symposium at the science festival BLOOM.
Professor Morten Axel Pedersen, PhD student Sofie Astrupgaard, and research assistant Emilie Gregersen talked about people's behavior at festivals, drawing on their insights gained on this topic in the DISTRACT project.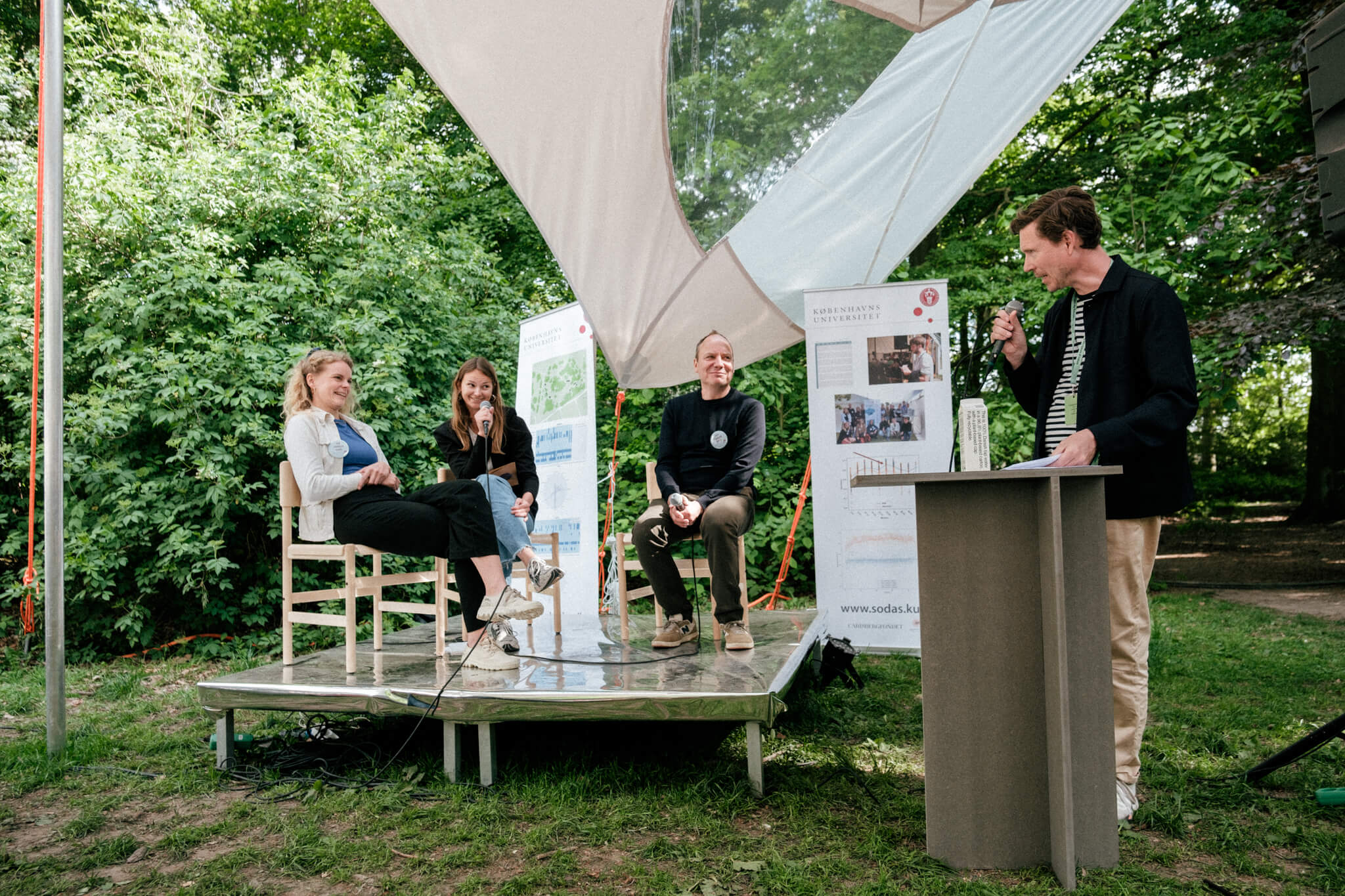 The BLOOM festival is an event that hosts a range of talks on nature and science in Copenhagen.
Read more about the event with DISTRACT researchers at BLOOM here (no longer available).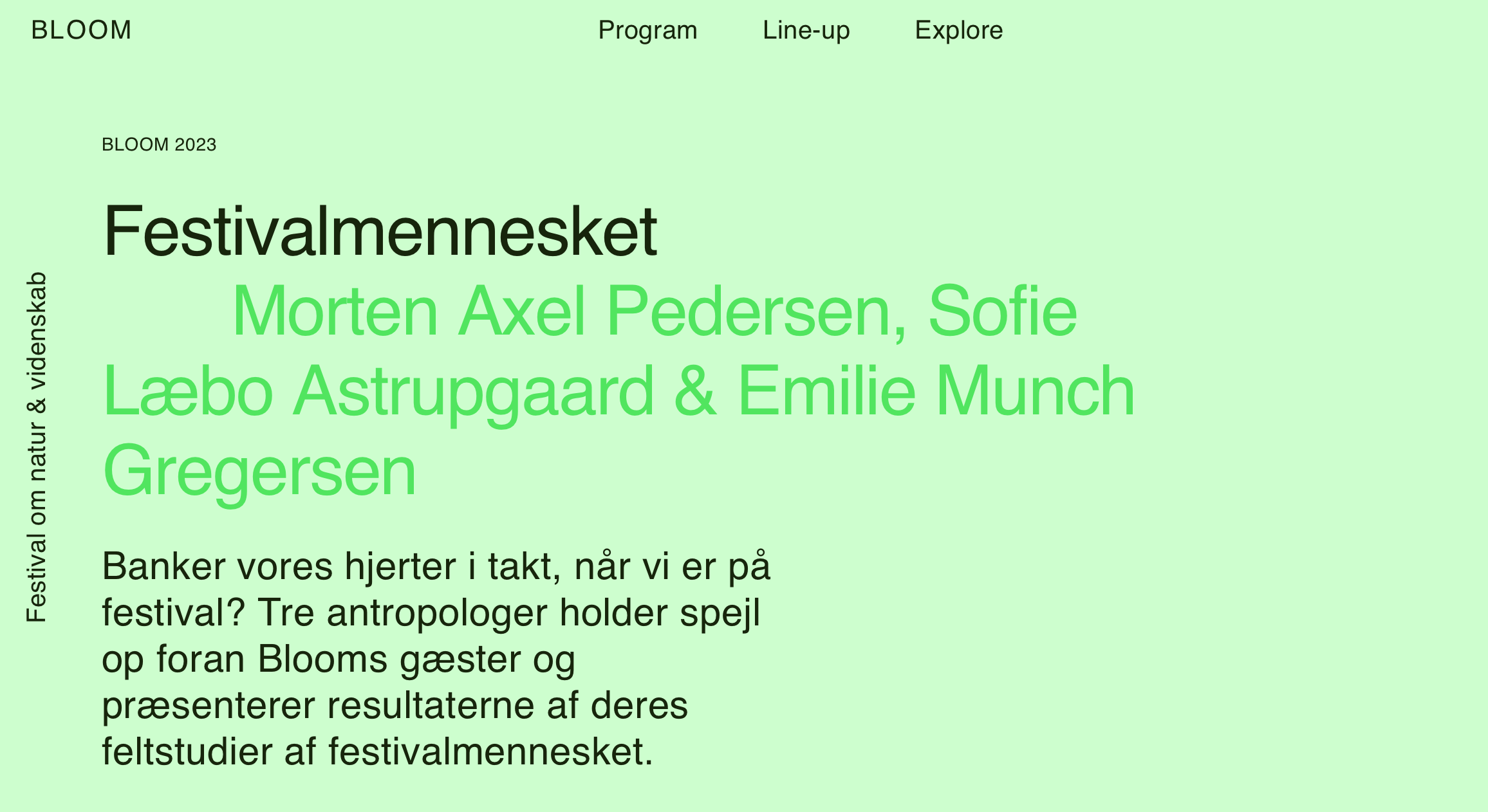 Topics