30 May 2022
New SODAS study on climate and sleep goes viral across the world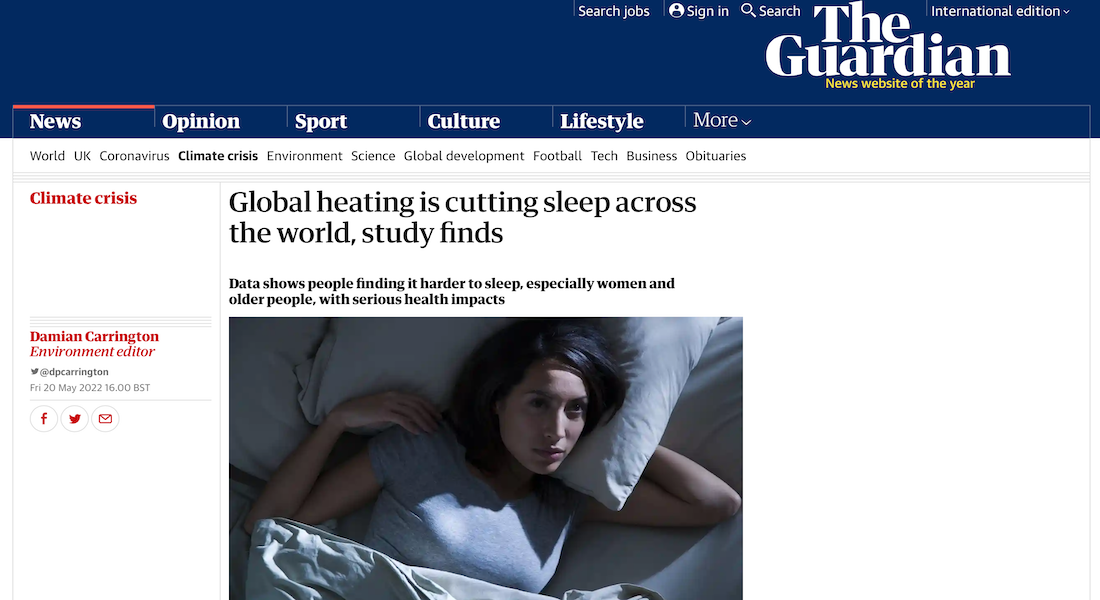 A new paper authored by SODAS researchers has investigated the impact of rising temperatures on sleep patterns, concluding that we are losing sleep as climate change is warming the planet. The study is based on wristband data from 47,000 individuals across 68 countries.
Now the study has caught the attention of a worldwide audience, reaching headlines in hundreds of media outlets such as The Guardian, CNN, NPR, and a host of outlets across the world.
The article has been published in the journal One Earth, and is authored by SODAS researchers Kelton Minor, Andreas Bjerre-Nielsen, and Sune Lehmann, alongside Sigga Svala Jonasdottir and Nick Obradovich.