16 November 2021
HOPE-project awarded the Columbus-prize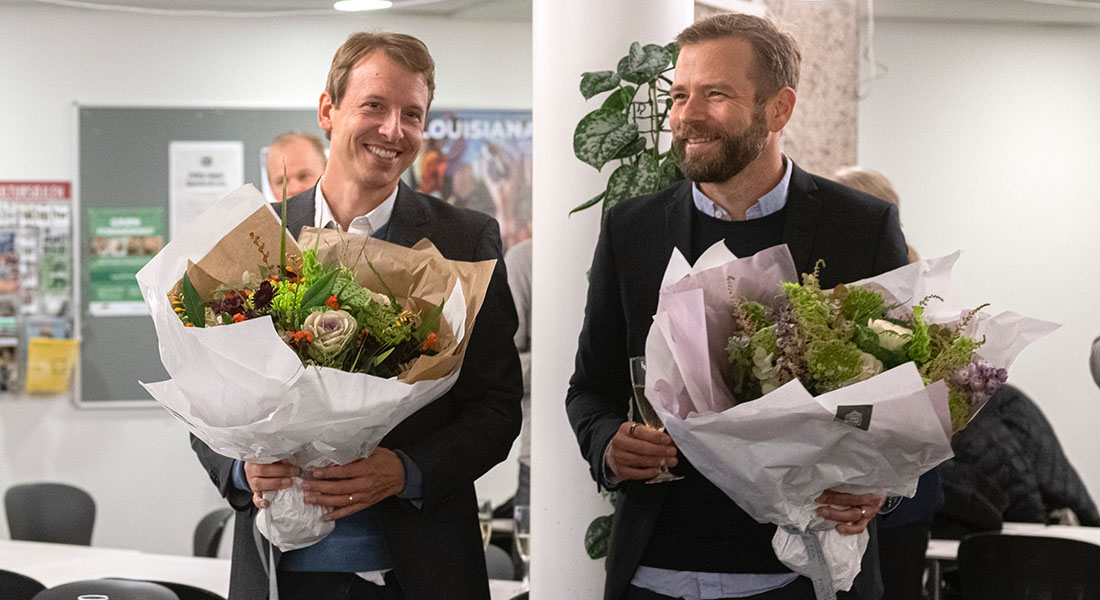 The HOPE-project - co-led by SODAS-researchers Rebecca Adler-Nissen and Sune Lehmann – has been awarded the Columbus-prize for the project's contributions to the public debate about the COVID-19 pandemic.
There is a broad consensus that Denmark has fared comparatively well through the COVID-19 pandemic. And the HOPE-project has played a deciding role, according to Janne Wikman, chairman of the Columbus Foundation.
The HOPE project is a collaboration between Aarhus University, the Technical University of Denmark (DTU) and Copenhagen Center for Social Data Science (SODAS).
Following the outbreak of the coronavirus pandemic, the Carlsberg Foundation has granted DKK 25 million to the HOPE-project. The HOPE-project examines the relationship between:
the COVID-19 trajectory
the decisions of governments and international organizations
changing media landscapes
behavior and well-being
The Columbus prize is awarded by the Association of Social Study Teachers in Danish High Schools and the publisher Columbus to people or institutions contribuinge to the public debate with insightson democracy, political engagement, and well-reasoned insights. Sune Lehmann and the HOPE-project's PI, Michael Bang Petersen, accepted the prize on behalf of the HOPE-project 28th of October 2021.