DATA FUTURES
SODAS Inaugural Lecture Series 2017
Data has become part of the basic fabric of social life in many different ways. What sorts of questions do we need to start asking in order to understand, prepare for, and shape our futures with and through digital data?
The Centre for Social Data Science (SODAS) at the University of Copenhagen is convening its inaugural Lecture Series on the theme of Data Futures. Speakers from different disciplines are asked to reflect on the most pressing questions for contemporary society as we face futures living with and through data. The lectures will be aimed at an interdisciplinary audience - all welcome.
Lectures will take place from 11.00am - 12.30.
23 June 2017 - Søren Brunak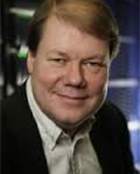 University of Copenhagen, Center for Protein Research
Title of the lecture will follow shortly before the lecture takes place.
Read more about Søren Brunak here.