SOCIAL DATA SCIENCES

The Centre for Social Data Science (SODAS), is pleased to announce its Spring Lecture Series 2018. The theme of the series is Social Data Sciences. Speaking across domains as diverse as computational privacy, legal systems, international finance and big data infrastructures, our speakers will highlight the challenges that we face with these new social data configurations, and the methodological innovations that we need to foster in order to understand and intervene in them.
Lectures will take place in Building 35, Floor 3, Room 20 (35.3.20) of the CSS Campus, Copenhagen University, from 11.00am - 12.30pm.
---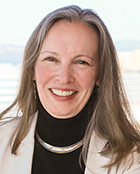 Our fourth speaker is Gillian Hadfield, Richard L. and Antoinette Schamoi Kirtland professor of law and professor of economics, School of Law, University of Southern California.
Title of the lecture will be: AI Alignment and Human Normativity
The lecture will take place on 8 June. Further information will be posted soon.